Over 450 restorations and counting
Here at British Restoration Corporation, we have performed over 450 different restorations. Locally owned and operated in Philadelphia, PA, we have more than 30 years of experience in metal fabrication and mechanical restoration. 75% of our work comes from rescuing cars from other restorers. Our cars provide you with a sense of quality that you won't find with most other restorers. With an array of prized models for sale and skilled technicians adept at every aspect of restoration, we are proud to be the preferred choice for British sports car enthusiast worldwide.
We offer written estimates, professional references and agreed pricing on all restorations!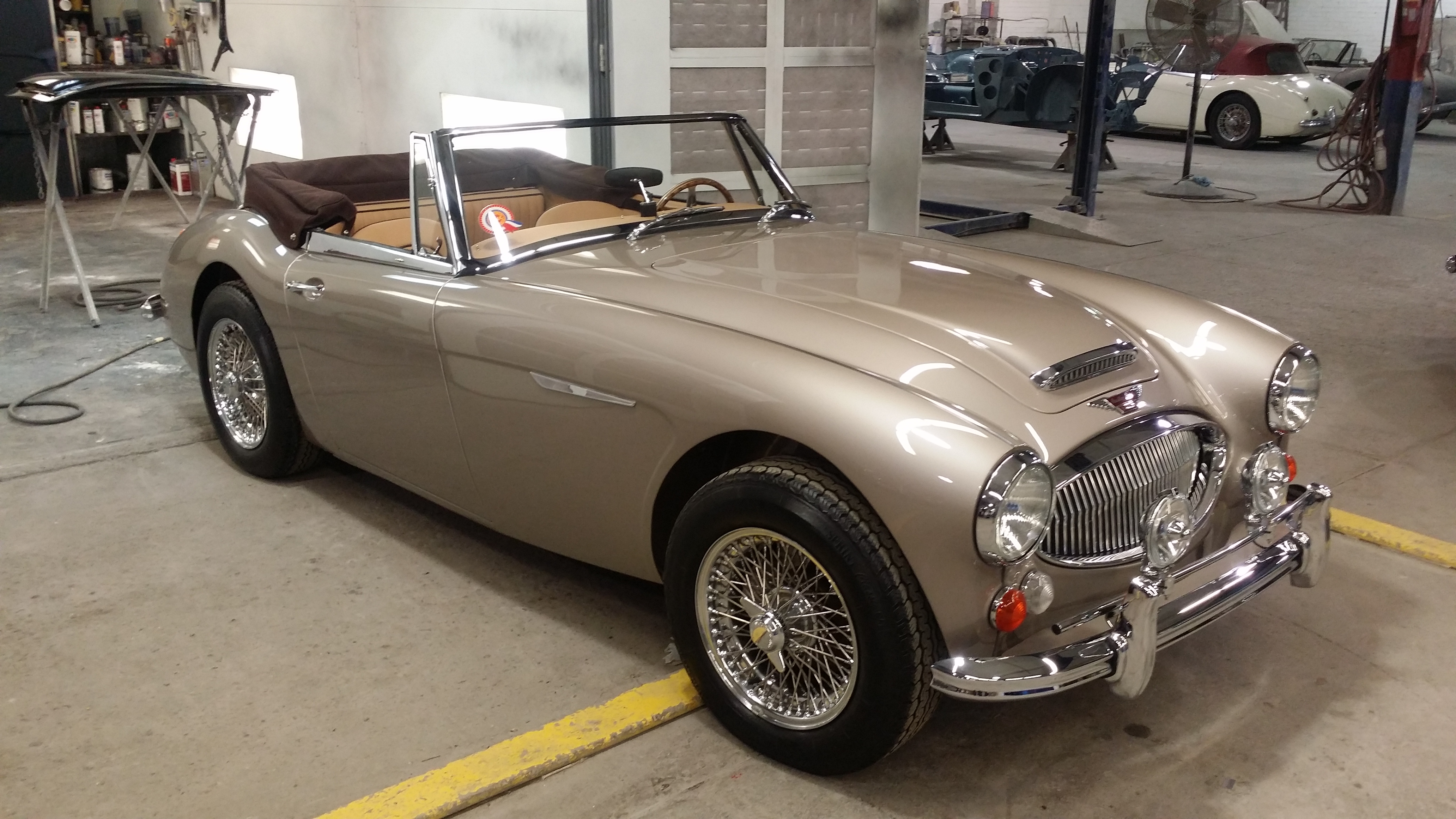 Don't be a guinea pig!
Would you see a dentist for brain surgery?
Choosing the best doctor for a delicate operation will minimize complications and usually provide the best chance for a successful outcome. A doctor who has performed an operation 450+ times should be more successful and adept at obtaining positive results than a doctor learning the procedure for the first time, using you as the Guinea Pig!
How to choose a restoration shop?
Choosing a Restoration Shop is much like selecting a Doctor, or a Contractor. You must check reputation, references and ratings. Like a Doctor, restoring British Cars requires a special set of skills. We have developed our method of restoring British Cars over the past 30 years and 450+ successful restoration opportunities. We are one of the few shops in the industry that has developed and utilizes a production line in restoring British Cars. Our team of nine professional British Car restorers can provide the finest quality fit and finish in less time, and more economically than the shop that is learning the procedure on your car.
Refurbishing Cars for Over 30 Years
Invest in precise fit and exceptional finish for your automobile. Whatever condition your car is in, we are the team to trust. British Restoration Corp. in Philadelphia, PA was founded by Knut Holzer as British Motor Corp. We have been operating for over 30 years. Under the new management of Huy Tran, we are committed to providing high-quality services that meet our customers' expectations.
Why Choose British Restoration Corp.?
Our Quality Products And Services

We Have Over 450+ Full Restorations In Over Three Decades

We Offer Free Estimates

We Offer Fixed Pricing

We Restore Back To Factory Specs.
Visit our Shop
We take great pride in our work and keep our standards high above any standards. We keep to our word in terms of customer satisfaction. You can depend on us for any restoration solutions and automotive care advice you require. Visit our shop today for a personal tour. For questions or inquires, feel free to call (917) 257-3410.